Level 3 Diploma in Reflexology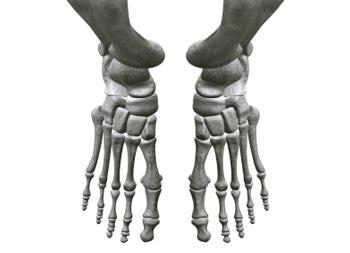 Debbie Holler is a vibrant, enthusiastic tutor who aims to make her courses interesting, inspirational and fun. She has a wealth of knowledge and experience to pass onto her learners.
If you are thinking about training in reflexology, we would love for you to visit the school to meet Debbie and have a look around before you make your decision.
Caritas School only takes small groups to ensure that each student receives the best tuition possible, with a personal touch.
Anyone experiencing difficulties will be given additional help and encouragement to reach their full potential. Students are continuously monitored by way of coursework and progress in the classroom. Debbie is always available to contact at any time.
Caritas School of Reflexology is an Association of Reflexologists (AoR) Affiliated School. One of the first in the UK.
Successful candidates are entitled to apply for MAR status with the Association of Reflexologists and be eligible for the Complementary and Natural Healthcare Council (CNHC), your route to working within the NHS. Learners could progress into employment or further study.
This qualification has been developed by a number of Awarding Organisations in conjunction with Skills for Health.
The specification of the course follows the 4 unit criteria set by a regulated examining body.
Course work is assessed throughout the year, and an online multiple choice test for Anatomy, physiology and pathology will be held at the end of the course.
Learners will be expected to pass all 4 units.
The 4 units include;
Principals and Practice for Complementary Therapies
Knowledge of Anatomy, Physiology and Pathology for all systems
Provide Reflexology for Complementary Therapies
Business Practice for Complementary Therapies
The course is designed over eight modules, spread over a period of 11 months, giving learners more time between course dates to complete home study and case studies. Each module represents two consecutive Saturdays.
The structure of each day is approximately 50% theoretical tutoring and 50% practical applications. Handouts will be provided for each module together with home study assignments. Students will be expected to meet strict deadlines and complete each modules assignments in full.
Meeting deadlines will ensure that all coursework is complete by module eight. A further six months is allocated for completing practical study.
During the period of the course, each student will be expected to keep a journal, complete six detailed case studies and three practical assessments, which take place in the clinic on members of the public. You will have two practice sessions leading up to this so you will know exactly what to expect.
Due to the high standards required the course will have a maximum of ten pupils; therefore keeping a high tutor/student ratio. Allocation of places is strictly on a first-come basis. It is important that you return your application form as soon as possible as this avoids disappointment.
As a non-invasive therapy, Reflexology is becoming more popular, not only with the general population, but also with more enlightened medical practitioners.
Please bear in mind, as good and effective as Reflexology is, it is not a cure all.
Caritas School of Reflexology offers a course for people interested in training to a professional level.
The specification of the course follows that set out by ABC Awards. It includes:-
Reflexology theory and charts
Contraindications to treatment
The theory of techniques
Professional clinical practice
Treating the individual
Formulating a treatment plan
Observation of client, assessment of feet
The holistic approach
The place of reflexology in complementary medicine
Instruction in practical application
Personal development and reflective practice
First Aid
Code of Practice and Ethics
Health and safety
Business planning
Registration and regulation of complementary therapies
Support organisations
Advertising and marketing
Local government and legal requirements
Supplementary to the above, but equally important are:-
Practitioner and patient relationships
Understanding and reading body language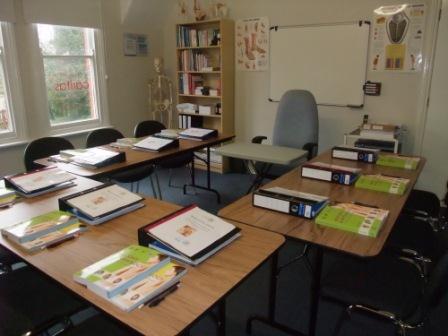 The venue for the course is the Caritas Natural Health Clinic, Beeston in Nottingham, which Debbie owns and runs. The facilities are of a first-class standard.
All theory lessons will be held in the classroom and practical sessions will take place in the treatment rooms. The benefit of this is that it gives you a unique, first hand experience of working in a professional clinic environment which is an excellent way of building confidence, ready for when you qualify.
Also, a variety of equipment is supplied for learners to use throughout the day. Including: recliners, couches, blankets, towels and a range of reflexology products for working on the feet.
Tea, herbal tea, coffee, water and biscuits are freely available during the day. All you need to bring with you is your lunch and a pen/pencil for making notes.
Assessment will take place internally by Debbie and the Internal Verifier (IV) and externally by Moderators (EV).
Assessment includes;
Tests and quizzes
Practical assessment of a complete treatment, plus oral examination whilst in progress.
A&P online multiple choice test.
By way of continuous assessment in the clinic, home assignments, course work and case studies.
The timetable for each day will be as follows:

| | |
| --- | --- |
| 09.00 - 11.00 | Anatomy & Physiology |
| 11.15 - 13.00 | Reflexology Theory or Business Practice |
| 13.00 - 14.00 | Lunch |
| 14.00 - 16.00/1700 | Practical |
The course is designed on a modular basis covering: -
Anatomy physiology and pathology
Reflexology theory
Detailed practical instruction
Therapists room: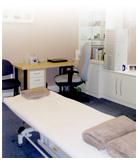 If you are a self employed holistic therapist and want to become part of the Caritas Natural Health team, we have two well equipped and beautifully designed rooms for hire. Visit the Caritas Natural Health Clinic to find out more >>
Latest News